Add to Board for Jira allows you to easily add issues to your Jira board right from the board view. This solves a common pain-point that Jira users experience when wanting to add issues to the current board that they're viewing.
To get started, open a board and click either:
" Add issue to board" for team-managed projects
"Add to board" and then "Add issue" for company-managed projects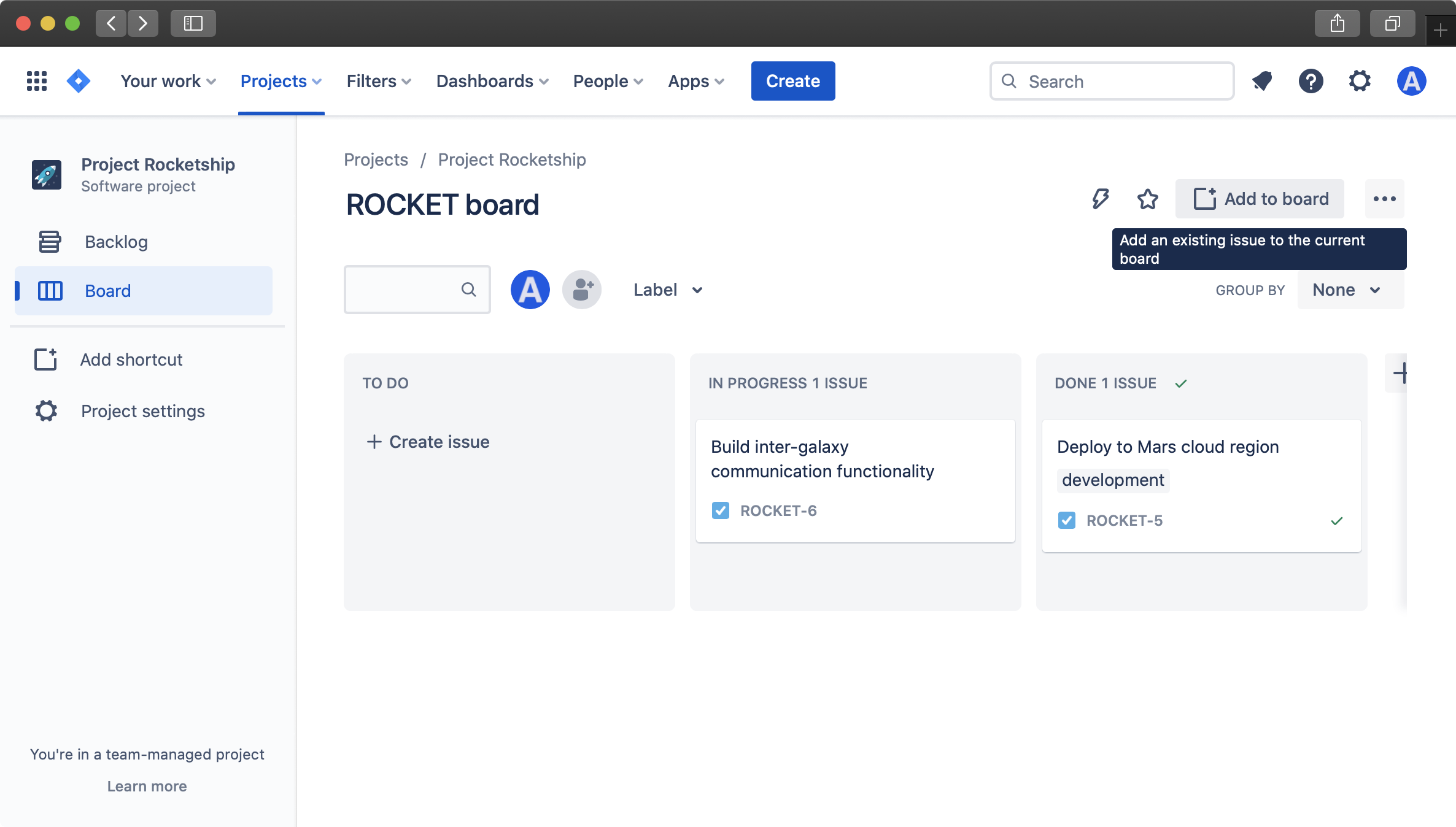 Then, search for issues by their issue key or summary. You'll be presented with a list of issues in the backlog that match the given search term. For example: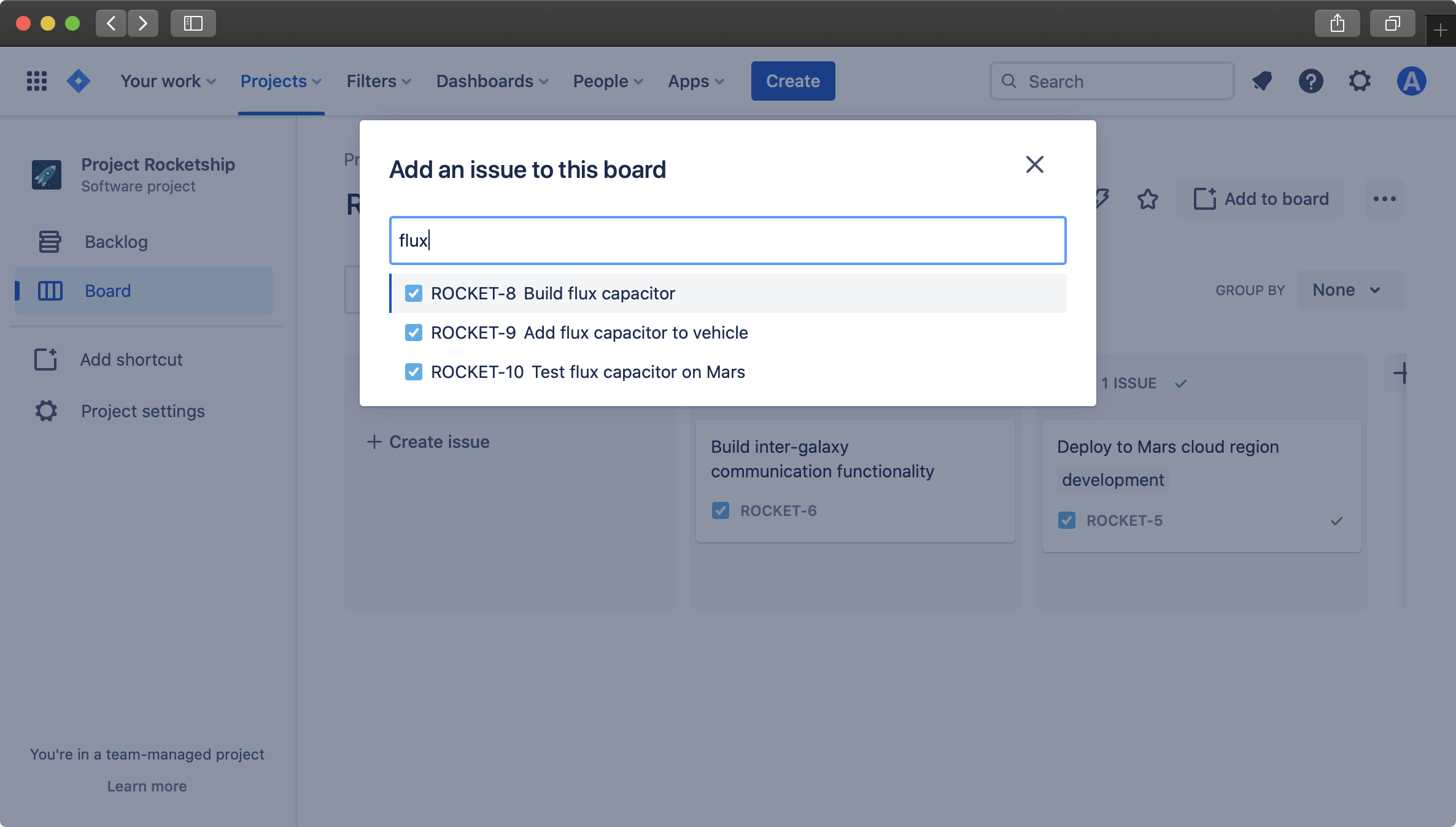 To then add one of these issues to the board, click on the issue (or press enter after highlighting it with your up/down arrow keys)
After reloading the board, the newly-added issue will now be moved from the backlog to the board: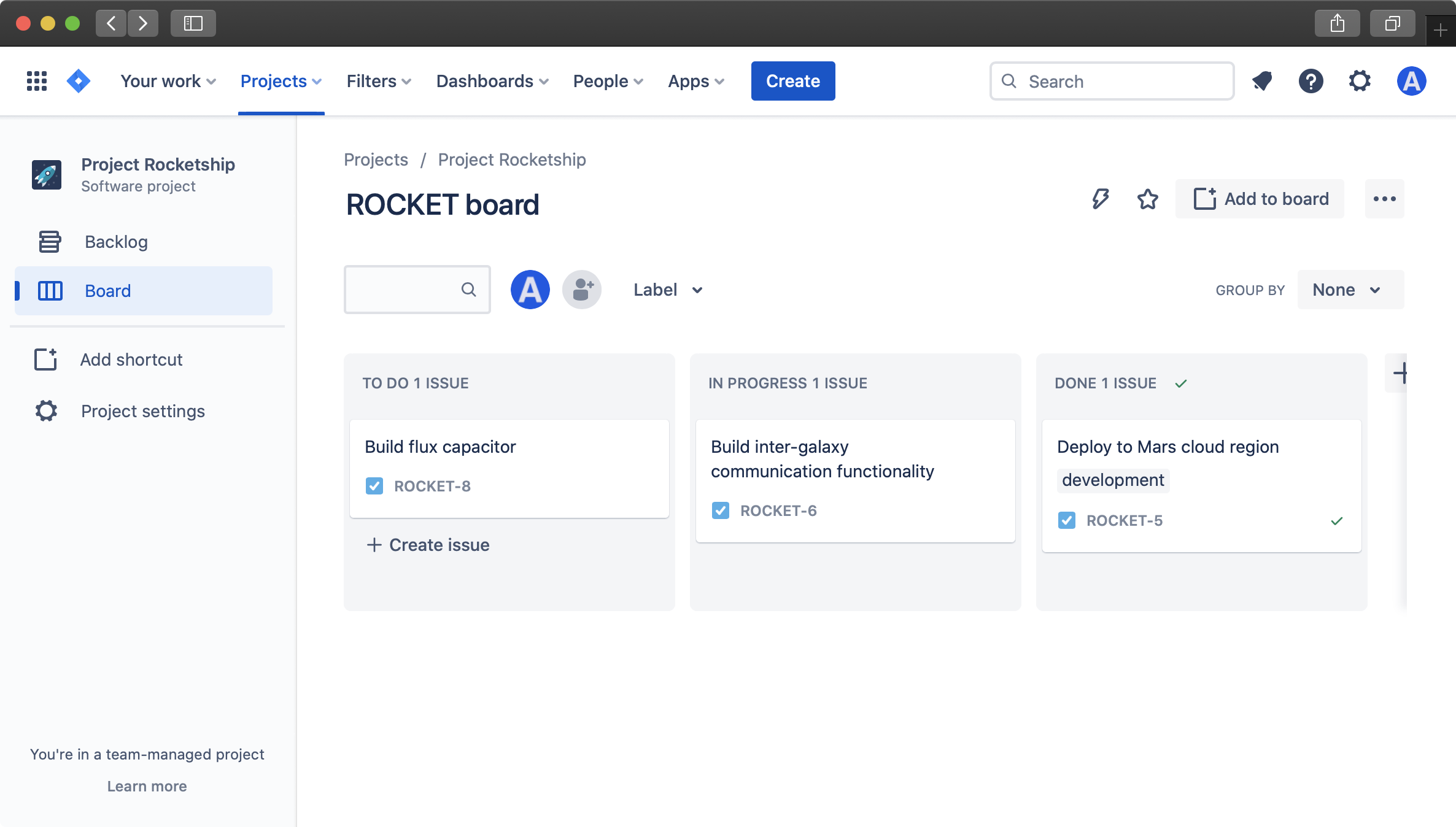 ---
If your team is using parallel sprints, you will see an option too choose which sprint the issue should be added to: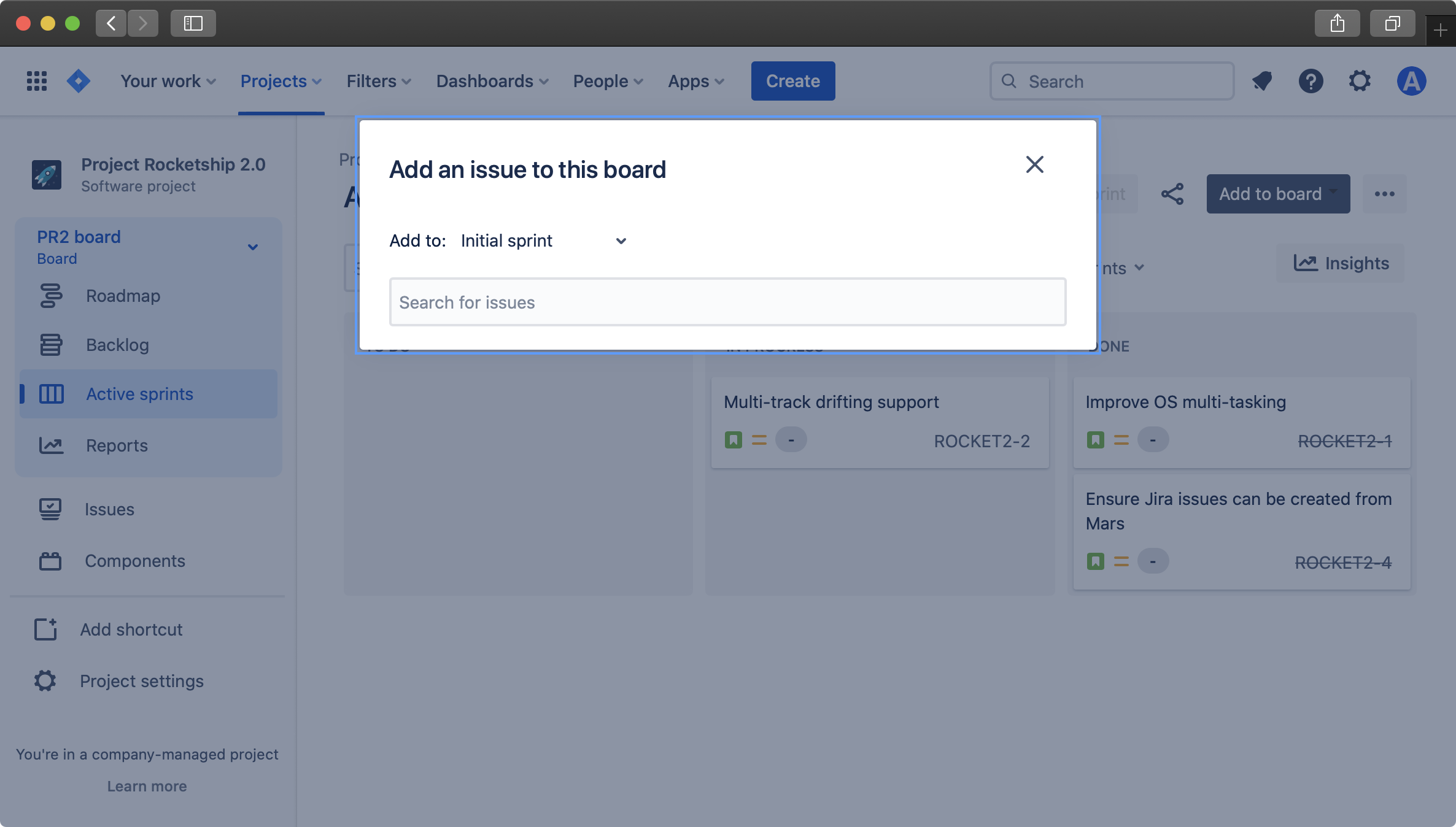 It defaults to the first active sprint, but can be changed by clicking on this dropdown and selecting the desired sprint: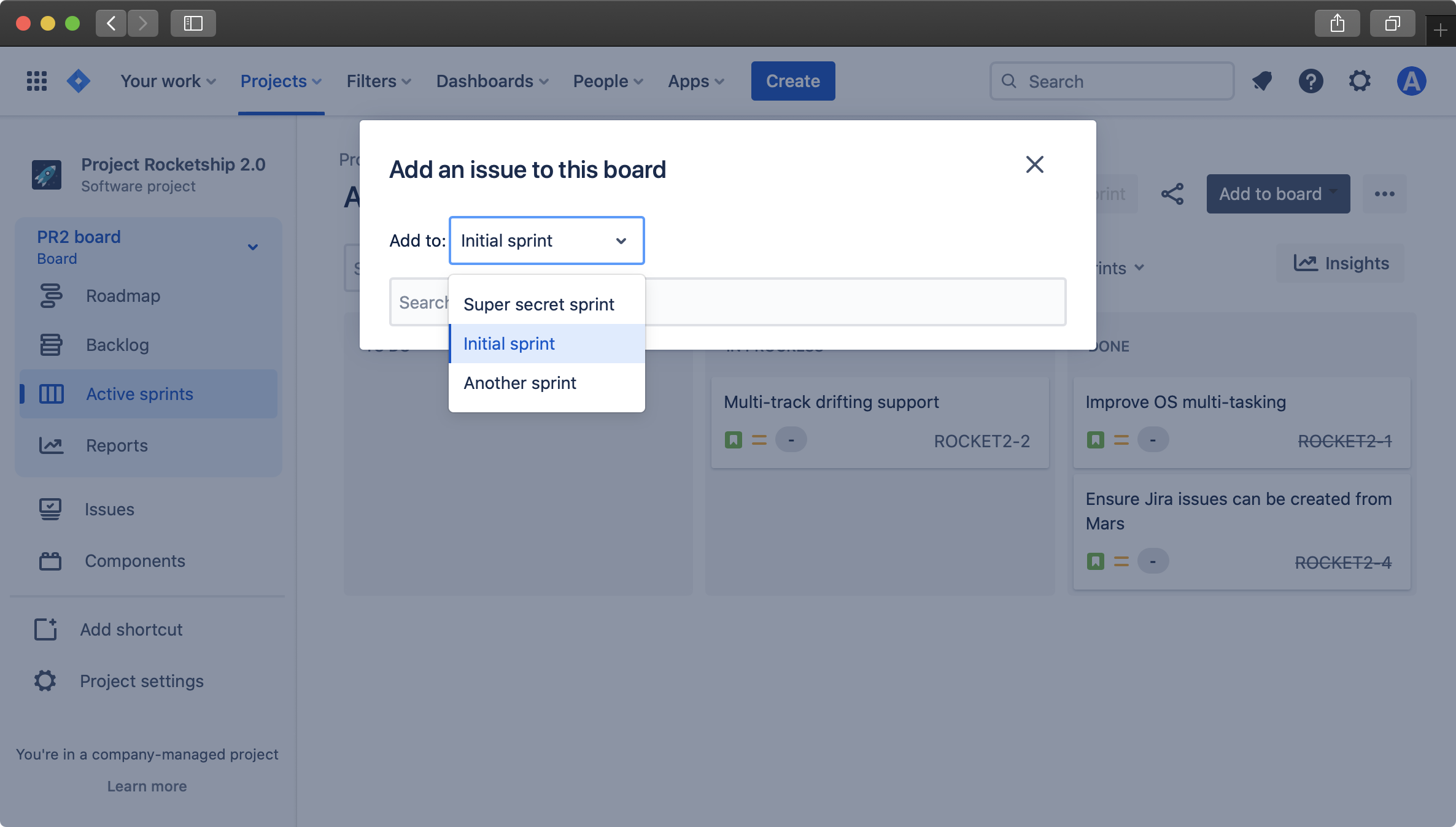 After then searching for and clicking on an issue, it will be added to the selected sprint.
---